DEAF DAY AT THE BILL RICE RANCH
Friday, August 2, 2019 -

7:30am

to

7:30pm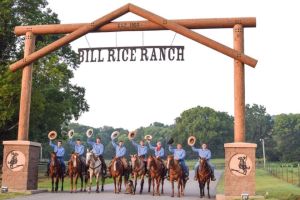 What to expect:
Bible Preaching and Teaching / Fellowship & Reunite with Deaf Friends / An Exciting All-Day Event 
"World Famous" Bill Rice Ranch Rodeo / Grilled Supper at Cowboy Town
Retreat Cost:
$18 Per Adult
(ages 12 and up)
$12 Per Child
(ages 5-11/ Age 4 & under come free with parents)
Price includes a delicious lunch, grilled supper, and most activities.
*please contact us by July 19 to make reservations
Register
 Reservations should be made early and confirmed with a registration card and $10 per person. Balance may be paid upon arrival.
Retreat Speaker
Evangelist Ronnie Rice
Bible preaching and teaching from special guest Ronnie Rice. Bible classes will be taught using ASL and total communication. Gospel services will be held in the morning and evening.
Deaf Adult Retreat Details
General Information
Bring
Registration Information
Activities/Schedule
The Deaf have a wonderful time at the Bill Rice Ranch. Enjoy good fellowship with deaf friends from around the country at meals, Cowboy Town, the BBQ Cookout, and more! Exciting activities will be available throughout the day!
Schedule
7:30–10:30 Check-in
9:00 First Morning Service
11:00 Second Morning service
12:15 Delicious meal served in the Dining Hall
1:00-5:00 Afternoon activities & rodeo
5:00 Grilled Supper at Cowboy Town
6:30 Bible class
7:30 Evening service
After Service – Cowboy Town