HLAA, CHATTANOOGA CHAPTER MEETING
Sunday, May 19, 2019 - 2:00pm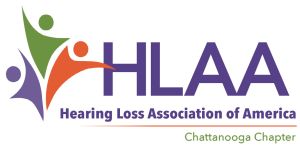 Refreshments are provided and meetings are always captioned! For those of you who have telecoils in your hearing aids, the room is looped.
Topic:  "Equity in Our Schools" - Accommodations for K-12 Hamilton County Schools. Speaker:  Dr. Marsha Drake, Chief Equity Officer at Hamilton Co. Dept. of Education
Also, 911 Operations Director Jeff Carney, will stop by to make an announcement about texting.
Please feel free to bring a friend or relative to the meeting - all are welcome!
The meeting will be held in the Community Room.