HLAA, CHATTANOOGA CHAPTER MEETING
Sunday, March 17, 2019 - 2:00pm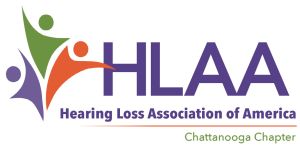 Refreshments are provided and meetings are always captioned! For those of you who have telecoils in your hearing aids, the room is looped.
Topic:  Vision & Hearing Loss? John Forbes, from the TN Organization of the Deaf-Blind (TODB) will be our speaker.
Please feel free to bring a friend or relative to the meeting - all are welcome!
The meeting will be held in the Community Room.