ADVOCACY AND YOU: A Candid Focus Group Discussion
Thursday, March 14, 2019 -

6:00pm

to

7:30pm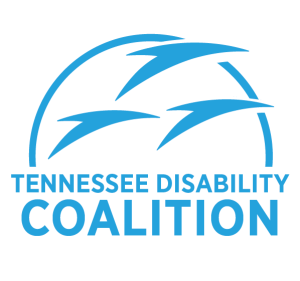 The Tennessee Disability Coalition is conducting focus group discussions to gather perspectives on how people want to engage with their elected officials at the federal, state and local levels.
These groups will consist of 6-8-people and last from 60-90 minutes in various parts of the state.  All discussions will be anonymous with no attribution of comments to specific individuals. The dates, times and locations are listed on the flyer.
There will be light snacks available and a $50 gift card will be awarded through random selection to a focus group participant. Unfortunately, childcare will not be provided or no mileage reimbursement will occur.
The main point of contact is Karon and she can be reached at karon_u@tndisability.org.  RSVPs will gladly be taken up to 2 days before each event. Please send accommodation requests and questions regarding this event to Karon as well. Thank you in advance for your consideration.
PLEASE CONTACT:
KARON BAGGETT AT KARON_U@TNDISABILITY.ORG,
MELANIE LINDSAY AT MELANIE _ L@TNDISABILITY.ORG
LESLIE JONES AT LESLIE _ J@TNDISABILITY.ORG ORG
SARA SCOTT AT S _ SCOTT@TNDI SABILITY.ORG
TO RSVP FOR AN EVENT NEAR YOU, REQUEST ACCOMMODATIONS OR IF YOU HAVE QUESTIONS .