HLAA, CHATTANOOGA CHAPTER MEETING
Sunday, February 17, 2019 - 2:00pm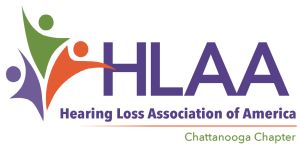 Refreshments are provided and meetings are always captioned! For those of you who have telecoils in your hearing aids, the room is looped.
In February, our speaker will be Dr. Wendy Haley Richardson from Chattanooga's Healthy Hearing.  Her topic will be " New Hearing Aid Technology."  She will explain how Bluetooth work; Why telecoils are important; and more!
Please feel free to bring a friend or relative to the meeting - all are welcome!
The meeting will be held in the Community Room.