HLAA Nashville Chapter Meeting
Saturday, May 12, 2018 - 12:00pm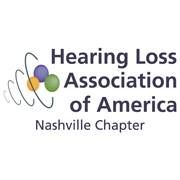 We meet the 2nd Saturday of each month. Come join us to socialize and learn about the topic of the day. a potluck lunch begins at 12:00 PM followed by a program at 1:30 PM. 
The program for our May Chapter meeting, will be a Hearing Ear Dog/Service Dog presentation.  Our presenter will be Cynthia Moynihan, who has a CCI Hearing Ear Dog Hero, LaRue.  Cynthia is very familiar with training facilities, and is a wealth of information in regard to service dogs.  Come prepared to ask questions and learn more about obtaining a Hearing Ear dog!
Our meeting space at Emmanuel always has room for more food and canned goods for their food pantry.  Both small and large contributions are always welcome!
After the May meeting, we will be taking a break this summer (June, July and August) since many of our members have vacations, family activities, etc., planned over the summer.  We will resume our meetings in September.  Please feel free to get together to socialize over the summer, and email us if you have any questions/ideas/suggestions for our Chapter.  We would love to hear from you!