"A Room with a View"
Thursday, May 3, 2018 - 7:00pm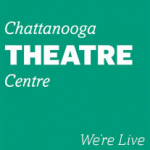 Lucy Honeychurch is on her first trip to Italy with her cousin Charlotte…when love strikes. Lucy meets the intellectually challenging but socially unacceptable George Emerson, but Charlotte crushes the affair. Back in England she becomes engaged to the priggish Cecil Vyse, but George surprisingly enters her life again. Will she have the strength to choose courage, truth, and love over convention?
This performance will be open captioned.
Ticket prices:  $11 - $25 (Please click here to purchase tickets)