HLAA Nashville Chapter Meeting
Saturday, April 14, 2018 - 12:00pm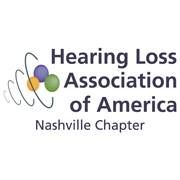 We meet the 2nd Saturday of each month. Come join us to socialize and learn about the topic of the day. a potluck lunch begins at 12:00 PM followed by a program at 1:30 PM.
Karen Putz, author of "Unwrapping Your Passion: Creating the Life You Truly Want" will speak and sign books that you can purchase.  Karen was born hard of hearing, but became deaf at 19 years of age. She will talk about her hearing loss, barefoot skiing, and her passion and ability to help others change their life by incorporating passion, joy, and laughter.
Our meeting space at Emmanuel always has room for more food and canned goods for their food pantry.  Both small and large contributions are always welcome!