"The Glass Menagerie"
Thursday, March 15, 2018 - 7:00pm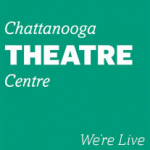 The remarkable play that brought a brilliant young writer named Tennessee Williams to national attention when it premiered on Broadway in 1945. It involves a lost writer, his mother, awash in memories of her Southern belle past, his painfully shy sister, and the effect a visit from a gentleman caller has on all their lives. Williams' most personal work for the stage continues to captivate audiences...
This performance will be open captioned.
Ticket prices:  $11 - $25