HLAA Nashville Chapter Meeting
Saturday, May 13, 2017 - 12:00pm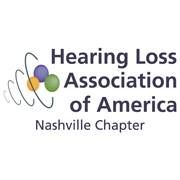 Join us as at our monthly meeting and social!
Our lunch theme is "Brunch!"  Bring your favorite brunch food to share!
Our topic will be:  "A Brief History of Assistive Technology: Then til Now"  
Our meeting space at Emmanuel always has room for more food and canned goods for their food pantry.  Both small and large contributions are always welcome!