HLAA, Chattanooga Chapter Meeting
Sunday, April 16, 2017 - 2:00pm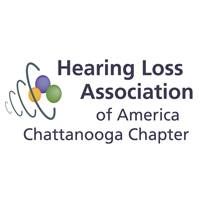 THE MEETING THIS MONTH IS CANCELED BECAUSE IT IS EASTER SUNDAY.  WE WILL MEET AGAIN IN MAY.
Meetings:
Third Sunday of the month:
September-November and January-April
2:00 p.m.
Ronald McDonald House (Across from Erlanger Hospital at 3rd and Central)
At the Ronald McDonald House you need to ring the bell for entry and sign in as a guest.
- Real time captioning
- Loop Assistive Listening System
- Wheel chair accessibility
Annual Walk4Hearing - Second Saturday of May
Annual Parties:
Picnic - August
Holiday Party - December