Chili Cook Off
Saturday, March 11, 2017 - 12:00pm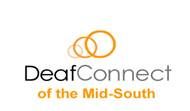 To enter the Chili Cook Off competition, please complete the registration form, read the rules, sign the form, and pay the $25 entry fee.  (The money will be used for the winners.)
If you would like to come and taste the different chili entries, the fee will be $3.00.
There will be 2 categories of judging:  Blind Tasting Winner and the Public Favorite Winner.
For more information, go to the DeafConnect website or check their Facebook page. The deadline to enter your chili is Wednesday, March 8th at 4:30 PM.