HLAA Nashville Chapter Meeting
Saturday, February 11, 2017 - 12:00pm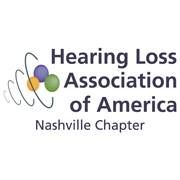 Join us as we celebrate Valentine's Day!
We will be celebrating early with a Valentine Cake Walk at our Chapter meeting.  Dig out those cake recipes and bring a cake to enter the Cake Walk drawing.  Everyone who brings a cake will be able to win a cake!
A clinical and research audiologist from Vanderbilt will be here to discuss a current project they are working on, and to pass out questionnaires relating to the project.  As a token of thanks for helping them with their project, they are providing pizza for lunch for our members.  All you have to do is bring a salad, dessert or drinks for lunch.  Many thanks to Vanderbilt for their generosity!
Our meeting space at Emmanuel always has room for more food and canned goods for their food pantry.  Both small and large contributions are always welcome!