HLAA Nashville Chapter Meeting
Saturday, August 8, 2015 - 12:00pm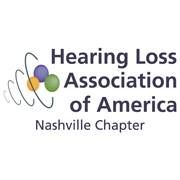 The next HLAA Nashville meeting will be on August 8 2015 at Emmanuel Lutheran Church. 
Come for lunch and elections!
Lunch Theme: International Food. Begins at 12:00 PM with the chapter meeting following (about 1:15 PM)
Please bring: Food for the Emmanuel Food Pantry (to help people in need!)
Interpreting will be provided.