Events Calendar
Primary tabs
For lectures to programs for children, come visit us at one of the library events and programs listed below. For more information, call 615-862-5750 or 1-800-342-3262.

Saturday, November 14, 2020 - 12:00am

SCHEDULE:   All times are in Eastern Standard Time

● 9:00 - 11:00 am: Business Meeting

● 11-12:30 pm Lunch (on your own obviously)

● 12:30-3:30 pm Thriving in Mental Health Interpreting with Dr. Angela Scruggs [.3 PS CEUs.Content Knowledge: Little/None]
Saturday, November 14, 2020 -

9:00am

to

11:00am
This group is open to people in the area who are Deaf, hard of hearing, or interested in American Sign Language.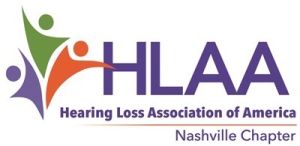 Saturday, November 14, 2020 - 1:30pm
Our usual virtual HLAA Chapter Meeting will take place using Zoom.  This is an online application that will allow us to see and talk with each other in a group.  You can use Zoom on your computer, laptop, or Smart Phone.