Events Calendar
Primary tabs
For lectures to programs for children, come visit us at one of the library events and programs listed below. For more information, call 615-862-5750 or 1-800-342-3262.
Friday, September 4, 2020 -

1:30pm

to

2:30pm
Service Animals, the Americans with Disabilities Act (ADA), and Public Transportation
 
September 4, 2020
1:30–2:30 pm Central/2:30–3:30 pm Eastern


Presenters:
Donna DeStefano, Tennessee Disability Coalition
Brian Keller, Disability Rights Tennessee
Stacie Price, Disability Rights Tennessee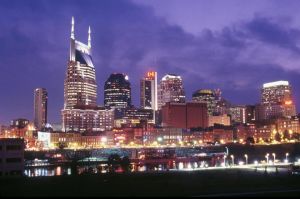 Friday, September 4, 2020 - 4:30pm
This is a social event for people to come together, get some food, a drink and have time to socialize with each other. For more information, go to the "Deaf Night Out-Nashville" Facebook page!

Friday, September 4, 2020 - 6:00pm
During COVID-19, it's hard to have a good Deaf Night Out, so BridgesTN and BridgesWEST are inviting you to a Deaf Night In! This Friday, September 4thh, we will host Deaf Night In via Zoom from 6pm to 8pm.
We'll meet on Zoom and enjoy conversation, laughter, and community. We might even play some games. Make your favorite meal or drink, and join us for some fun!  You can register at the link below, and we'll send you a link to participate in Deaf Night In!  Click Here to Register: https://hipaa.jotform.com/20242498787...
Thank you!