Events Calendar
Primary tabs
For lectures to programs for children, come visit us at one of the library events and programs listed below. For more information, call 615-862-5750 or 1-800-342-3262.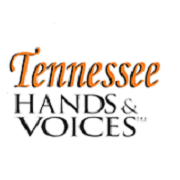 Thursday, August 13, 2020 - 12:00am
We would like to invite all families of school-aged children to attend our free TN Hands & Voices Support for Navigating the 20-21 School Year Zoom video meeting on Thursday, August 13, 2020 at 7:00 pm CST/ 8:00 pm EST.
Please email Kodi Ogle for access needs, to register, or for questions at kodi@tnhandsandvoices.org. We look forward to "seeing" you!
Thursday, August 13, 2020 - 12:00am
The Florida Film Festival - Live Stream presentation. This event will be streaming on our YouTube channel - if you haven't already, create an account so you can connect with other members of the Feeling Through community in the chat box and ask any questions you may have of the panelists.
TIME:  6:00 pm CDT / 7:00 pm EDT
SIGN-UP:  feelingthrough.com/register
FREE!