Events Calendar
Primary tabs
For lectures to programs for children, come visit us at one of the library events and programs listed below. For more information, call 615-862-5750 or 1-800-342-3262.
Thursday, June 4, 2020 - 6:00pm
It is our time to get in on the city's transportation plan from the ground up.  Most of us already know that people with disabilities often are left with inaccessible and lacking systems because we were not in from the beginning on the design process.  We can start a new trend next week.  Let's get as many people on the virtual meeting as possible.  If you have any questions, feel free to reach out and see meeting details below.
Please join this meeting at least 15 minutes ahead of your scheduled hearing.
If you would like to join via phone: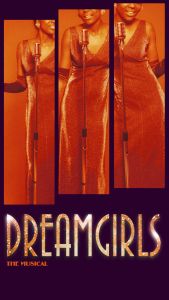 Thursday, June 4, 2020 - 7:00pm
This performance will be live captioned!
This powerhouse musical was a Tony and Grammy Award- winning hit on Broadway that became an Academy Award-winning sensation. "Dreamgirls" celebrates the advent of R&B in the 1960s with a Motown-inspirred score and a moving look behind-the-scenes of the entertainment business. Experience all the onstage joy and backstage drama as an up-and-coming girl group learns hard lessons about love, trust, and what it takes to get to the top. Rated PG-13 for adult language and situations.