Events Calendar
Primary tabs
For lectures to programs for children, come visit us at one of the library events and programs listed below. For more information, call 615-862-5750 or 1-800-342-3262.
Saturday, December 14, 2019 -

10:00am

to

12:00pm
Borderless Arts Tennessee is pleased to announce the upcoming Teapot Diplomat workshops that will take place from now through January 2020. These workshops are free of charge, but registration is required and space is limited.  Sign language interpreters are available upon request. Please, let them know two weks before if you need accomodations. This program is supported by funding from Mark and Niki Antonini.

Saturday, December 14, 2019 -

11:00am

to

3:00pm
COST: $5 per person for All at the door.
LUNCH: Catered by Whitt's Barbecue
Join us for a time of fellowship, fun, food, entertainment, games and door prizes.
Please RSVP on the Activity Form provided (page 2 of the attached flyer).  Please submit your RSVP no later than November 22, 2019.  Space is limited.  Late RSVPs will be accepted on space availability.  Activity Form may be emailed at address
shown below or sent by US mail.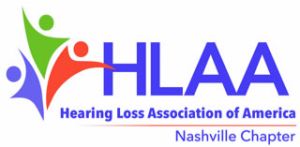 Saturday, December 14, 2019 -

12:00pm

to

3:00pm
Please join us for a time of fellowhip, food, a fun game, and door prizes.
Ham will be provided. Please bring a dish to share, and bring a friend. A sign-up food list is attached, and please email Beverly Geldreich to let her know what dish you wish to bring.
We have a gift exchange game planned. If you would like to play, please bring a wrapped gift of $15 or less, that is suitable for men and women. Hope to see you there!