Events Calendar
Primary tabs
For lectures to programs for children, come visit us at one of the library events and programs listed below. For more information, call 615-862-5750 or 1-800-342-3262.

Friday, April 12, 2019 - 7:00pm

to

Sunday, April 14, 2019 - 10:00am
"There is a Superhero in All of US. We Just Need the Courage to Put on the Cape" - Superman  Join us for a life-changing weekend with renowned transformation coach, speaker and the bestselling author of "Finding the Gift: Daily Meditations for Mindfulness," Angela Howell! Angela continually seeks new insight and personal growth; and will facilitate just that with us. A Journey into heART. Don't miss out! This will be a wonderful event!

Saturday, April 13, 2019 -

10:00am

to

2:00pm
TIME:  10:00am till 11:00am Social Hour
            11:00am till 11:45am Lunch
            12:00pm till 2:00pm Meeting
       Bring a vegetable dish or dessert for our potluck lunch.  Meat will be provided (probably Turkey).  Dishes that must be heated, should be microwavable.
MEETING PROGRAM
Speaker:  Mystery Guest
Topic: To Be Announced

INTERPRETING SERVICES:  Interpreters provided for the meeting.
SSPs:  Bring your own SSP; if unable to find one,
call 615-988-2683, at least 10 days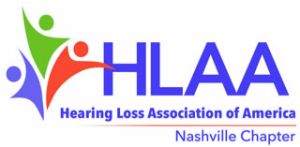 Saturday, April 13, 2019 - 12:00pm
We meet the 2nd Saturday of each month. Come join us to socialize and learn about the topic of the day. a potluck lunch begins at 12:00 PM followed by a program at 1:30 PM.
"Brunch" is our food theme this month.  Please bring a dish to share.  Suggestions: Breakfast casseroles, bagels & cream cheese, muffins, fruit, dessert, juice, drinks, etc.