Events Calendar
Primary tabs
For lectures to programs for children, come visit us at one of the library events and programs listed below. For more information, call 615-862-5750 or 1-800-342-3262.

Saturday, October 20, 2018 - 12:00am

to

Sunday, October 21, 2018 - 12:00am
THIS EVENT HAS BEEN POSTPONED UNTIL SOMETIME IN THE SPRING 2019
Female caregivers will have the opportunity to join us for a Mom's Night Inn. A retreat away packed with self-care, opportunities to connect with other moms, and ses-sions to help care for their child. You don't want to miss this opportunity!
Our speaker this year is Angela Howell, author of  Finding the Gift . 

Learn more about Angela by visiting her website:  https://angelahowell.com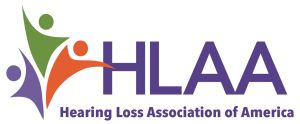 Sunday, October 21, 2018 - 2:00pm
Refreshments are provided and meetings are always captioned! For those of you who have telecoils in your hearing aids, the room is looped.
Our guest speakers will be Cindy Aitken from All Access Captioning. She will talk to us about why captions are important. Please feel free to bring a friend or relative to the meeting - all are welcome!