Events Calendar
Primary tabs
For lectures to programs for children, come visit us at one of the library events and programs listed below. For more information, call 615-862-5750 or 1-800-342-3262.
Saturday, April 14, 2018 -

2:00am

to

3:00pm
The movie will be open captioned.

Saturday, April 14, 2018 -

10:00am

to

2:00pm
Time: 10:00 am till 11:00 am Social Hour, 11:00 am till 11:45 am Lunch, 12:00 pm till 2:00 pm Meeting
Bring a vegetable dish or dessert for our potluck lunch. Meat will be provided (probably turkey). Dishes that must be heated, should be microwavable.
Meeting Program: Speaker: Lisa Rimmell, Deaf-Blind Cooridnator, TN DHS
Topic: What is happening in the State for DeafBlind people and the services available?
INTERPRETING SERVICES: Interpreter provided for the meeting. SSPs: Bring your own SSP; if unable to find one, Call 615-988-2683, at least 10 days ahead.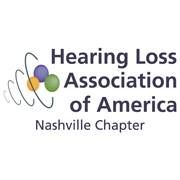 Saturday, April 14, 2018 - 12:00pm
We meet the 2nd Saturday of each month. Come join us to socialize and learn about the topic of the day. a potluck lunch begins at 12:00 PM followed by a program at 1:30 PM.
Karen Putz, author of "Unwrapping Your Passion: Creating the Life You Truly Want" will speak and sign books that you can purchase.  Karen was born hard of hearing, but became deaf at 19 years of age. She will talk about her hearing loss, barefoot skiing, and her passion and ability to help others change their life by incorporating passion, joy, and laughter.