Events Calendar
Primary tabs
For lectures to programs for children, come visit us at one of the library events and programs listed below. For more information, call 615-862-5750 or 1-800-342-3262.
Saturday, April 14, 2018 -

2:00am

to

3:00pm
The movie will be open captioned.

Saturday, April 14, 2018 -

10:00am

to

2:00pm
Time: 10:00 am till 11:00 am Social Hour, 11:00 am till 11:45 am Lunch, 12:00 pm till 2:00 pm Meeting
Bring a vegetable dish or dessert for our potluck lunch. Meat will be provided (probably turkey). Dishes that must be heated, should be microwavable.
Meeting Program: Speaker: Lisa Rimmell, Deaf-Blind Cooridnator, TN DHS
Topic: What is happening in the State for DeafBlind people and the services available?
INTERPRETING SERVICES: Interpreter provided for the meeting. SSPs: Bring your own SSP; if unable to find one, Call 615-988-2683, at least 10 days ahead.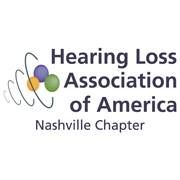 Saturday, April 14, 2018 - 12:00pm
We meet the 2nd Saturday of each month. Come join us to socialize and learn about the topic of the day. a potluck lunch begins at 12:00 PM followed by a program at 1:30 PM.
After lunch we will have round table discussions about what members want to see at our future Chapter meetings.