Events Calendar
Primary tabs
For lectures to programs for children, come visit us at one of the library events and programs listed below. For more information, call 615-862-5750 or 1-800-342-3262.

Monday, January 1, 2018
to
Friday, January 26, 2018
Sign Club Co. sponsored this taking orders for valentine cards and mail in order form. We teach sign language through the valentine cards.
Thursday, January 4, 2018 -

10:30am

to

12:00pm
Meet at Bridges at 9 am to ride together to Lipscomb University to learn about job opportunities at the Bison Inn and their events department. These are part-time and as-needed positions. We are excited to work with Lipscomb University as we kick off our Deaf and hard of hearing friendly employers program. Join Us! Please contact Mike Helms if you plan to attend.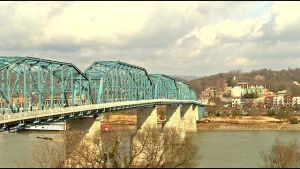 Thursday, January 4, 2018 -

4:30pm

to

7:30pm
This very casual group meets every Thursday at Hamilton Place Mall in the Food Court from 4:30 PM-6:30/7:30 PM. Those that arrive first, secure a large enough area of tables and start waving for the rest of us to find you!
This group is open to all d/Deaf, HOH, Hearing, Students of sign and sign enthusiasts that want to get involved. Most of all this group is open to making friendships and sharing information within the community of current events for the deaf/HOH community.