Events Calendar
Primary tabs
For lectures to programs for children, come visit us at one of the library events and programs listed below. For more information, call 615-862-5750 or 1-800-342-3262.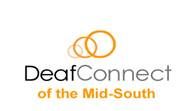 Saturday, September 23, 2017 -

10:00am

to

4:00pm
Deaf Family Reunion is an event celebrated by adults and children living with a common experience. Our deafness, which is a communication disability, sets us apart in a finely grained ranged of experiences. Within those experiences, we find common ground with one another, we are a Deaf Family. Within the Deaf Family, there are different approaches to reconcile with the challenges that having a communication disability brings: our Deaf Family includes ASL, ESL, and Oralism (AGB).
Saturday, September 23, 2017 -

5:30pm

to

10:00pm
Bridges for the Deaf and Hard of Hearing is celebrating 90 years of service by sponsoring a special, shadow-interpreted performance of 'The Miracle Worker' at Lipscomb University on Saturday, September 23rd. 

We will host a dinner and special discussion on the history of Deaf and Deaf-Blind communities from Helen Keller's time through today beginning at 5:30pm. Performance starts at 7:30 p.m. To purchase the dinner, panel, and performance package, choose the Bridges package when ordering your tickets.