Events Calendar
Primary tabs
For lectures to programs for children, come visit us at one of the library events and programs listed below. For more information, call 615-862-5750 or 1-800-342-3262.

Monday, June 5, 2017

to

Friday, July 28, 2017
CampSummer Sign is an eight week day camp for deaf children and their siblings or CODAs.
Students between the ages of 6 and 14 are able to sign up to come to camp.
We take the students on field trips throughout the summer and have one big performance at the end of the summer for the parents to see their child preform.
The application is not available at the time and will be put on the library website when it is ready.
If you have any questions feel free to contact us by email or VP.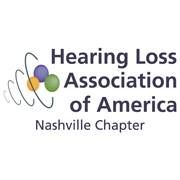 Saturday, July 8, 2017 - 12:00pm
Join us as at our monthly meeting and social!
We will be providing our annual Barbecue luncheon at noon.  Please bring salads, vegetables, dessert, or drinks to share.  And feel free to bring a friend!
We hope to see you there!
Our meeting space at Emmanuel always has room for more food and canned goods for their food pantry.  Both small and large contributions are always welcome!

Saturday, July 8, 2017 -

1:00pm

to

3:00pm
The class is free!
Please register before June 28,2017 by emailing Jessica Winton (address above) and let her know how many people will attend with you.
Handouts on severe weather safety, safety preparedness and planning, and weather radios will be provided…in addition to a WeatherAlert Radio raffle provided by Hamilton County 9-1-1 and Hearing Loss Association of America, Chattanooga Chapter
Presented by: National Weather Service Morristown, TN
Interpreters and CART services will be provided