Events Calendar
Primary tabs
For lectures to programs for children, come visit us at one of the library events and programs listed below. For more information, call 615-862-5750 or 1-800-342-3262.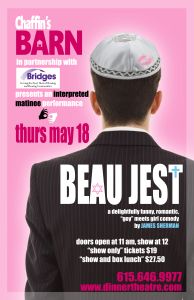 Thursday, May 18, 2017 -

11:00am

to

2:15pm
On Thursday, May 18, we will be partnering with Bridges for the Deaf and Hard of Hearing and will provide an interpreted showing of the comedic play, Beau Jest. It's play about a young woman whose overbearing mother wants her to marry a doctor. She lies and says she's dating a doctor.. So, when her mother insists on meeting him, she hires an actor to play the "perfect Jewish doctor of her mother's dreams." This actor soon realizes that he is in way over his head!
Reservations required.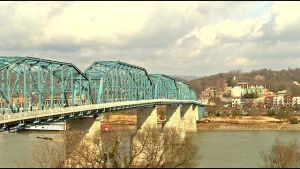 Thursday, May 18, 2017 -

4:30pm

to

7:30pm
This very casual group meets every Thursday at Hamilton Place Mall in the Food Court from 4:30 PM-6:30/7:30 PM. Those that arrive first, secure a large enough area of tables and start waving for the rest of us to find you!
This group is open to all d/Deaf, HOH, Hearing, Students of sign and sign enthusiasts that want to get involved. Most of all this group is open to making friendships and sharing information within the community of current events for the deaf/HOH community.