Events Calendar
Primary tabs
For lectures to programs for children, come visit us at one of the library events and programs listed below. For more information, call 615-862-5750 or 1-800-342-3262.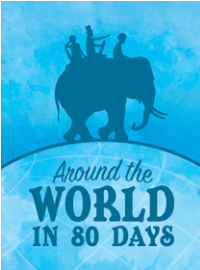 Wednesday, April 26, 2017 - 7:30pm
The intrepid Phileas Fogg with his loyal valet, Passepartout, voyage from Victorian London through the Indian subcontinent, to Asia and across the Pacific to America on a wager that he will return in precisely 80 days. Literally, a theatrical tour-de-force. This play will be interpreted. 
This production may employ the use of theatrical haze and/or fog.