Events Calendar
Primary tabs
For lectures to programs for children, come visit us at one of the library events and programs listed below. For more information, call 615-862-5750 or 1-800-342-3262.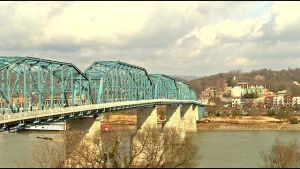 Thursday, February 23, 2017 -

4:30pm

to

7:30pm
This very casual group meets every Thursday at Hamilton Place Mall in the Food Court from 4:30 PM-6:30/7:30 PM. Those that arrive first, secure a large enough area of tables and start waving for the rest of us to find you!
This group is open to all d/Deaf, HOH, Hearing, Students of sign and sign enthusiasts that want to get involved. Most of all this group is open to making friendships and sharing information within the community of current events for the deaf/HOH community.
Thursday, February 23, 2017 -

6:00pm

to

8:00pm
Protecting Health and Long Term Services and Supports
SUMMARY:
Our Congressman are headed home for a weeklong recess February 17-27.  Please make an effort to visit your Representative and  our Senators in their home offices, at town hall meetings, holiday parades, or rallies.
Congress has already begun the process of repealing the Affordable Care Act (ACA) and it now is on the fast track to include significant cuts to the Medicaid program as part of the replacement plan through block grants or per capita caps.
Thursday, February 23, 2017 -

6:00pm

to

8:00pm
This is an opportunity for alumni, parents, families, and community members to share their vision and qualities for the next WTSD/TSD Superintendent. The timeline and process will be shared during this time. Public comments will be considered by the screening committee. 
If you are unable to attend in person, please feel free to send your comments to Kathleen Airhart.