Events Calendar
Primary tabs
For lectures to programs for children, come visit us at one of the library events and programs listed below. For more information, call 615-862-5750 or 1-800-342-3262.

Wednesday, August 17, 2016 - 12:00am

to

Saturday, August 20, 2016 - 12:00am
Bapin Group is excited to announce The Second International DeafBlind Expo.
This event offers the opportunity to meet people from DeafBlind communities all over the world who come together to partner, network, share information, and check out amazing products showcased by renowned vendors. You won't want to miss your chance to attend the International DeafBlind Expo and experience all the things we will have to offer:
1) Gain a wealth of information and enjoy networking,
2) Participate in workshops,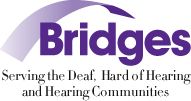 Friday, August 19, 2016 - 12:00am

to

Sunday, August 21, 2016 - 12:00am
This two-part, 15-hour introductory workshop (Part One: 3 hours and Part Two: 12 hours) is for those who seek to advance their understanding and application of best practices while working as a member of a Deaf-hearing team. Participants will learn about legal interpreting, including the role and responsibilities of the legal interpreter in the courtroom setting, while working as a member of a Deaf-hearing interpreting team.