Events Calendar
Primary tabs
For lectures to programs for children, come visit us at one of the library events and programs listed below. For more information, call 615-862-5750 or 1-800-342-3262.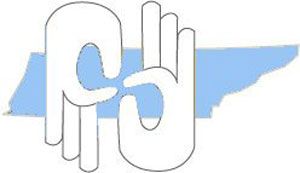 Saturday, April 16, 2016 -

8:30am

to

5:00pm
TRID-Memphis Division and DeafConnect of the Mid-South, Inc in partnership with Pepnet 2 is bringing Community Emergency Response Team Training (CERT) to the Deaf, Hard of Hearing, and Interpreter communities in Memphis and the Mid-South Area. 
CERT Training and certification takes place over two days.  Both days MUST be attended for certification: 
Saturday, April 16, 2016 from 8:30 am-5 pm
Saturday, April 23, 2016 from 8:30 am-5 pm

Saturday, April 16, 2016 - 9:00am
CELEBRATE SOUND Don't Walk in Silence is a national fund- and awareness-raising event created to help promote hearing health in our communities. We are often asked "Why hearing health?" The answer is simple, today over 36 million people in the United States alone suffer from some kind of hearing loss. With our technological life style, that number continues to grow. -
Sponsored by the Sertoma Club of Nashville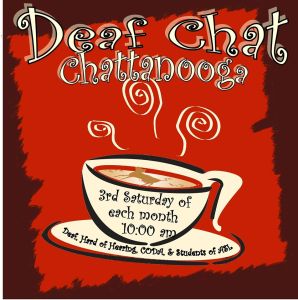 Saturday, April 16, 2016 -

10:00am

to

12:00pm
This group is open to people in the Chattanooga area who are Deaf, hard of hearing, or interested in American Sign Language. We meet every month at Starbucks at 2217 Hamilton Place Blvd near Hamilton Place Mall next to Acropolis.
This group has been meeting for the past 3 years on the 3rd Saturday every month from 10-12. Announcements for community events, activities or other information is usually around 11 AM, if you have something to share please come on out!