Events Calendar
Primary tabs
For lectures to programs for children, come visit us at one of the library events and programs listed below. For more information, call 615-862-5750 or 1-800-342-3262.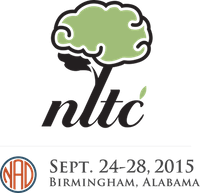 Thursday, September 24, 2015 - 12:00am

to

Monday, September 28, 2015 - 12:00am

NLTC provides specialized workshops and trainings designed to develop leadership skills for deaf and hard of hearing individuals from state associations, nonprofit organizations, business corporations, and government entities.
For more information or to register go to the conference website at http://nad.org/landing/index.html.

Saturday, September 26, 2015 -

9:00am

to

4:00pm
WHOLE COMMUNITY DISASTER PREPAREDNESS: BUILDING BRIDGES TOGETHER WORKSHOP for People who are Deaf, Deaf-Blind, or Hard of Hearing, and Emergency Responders.
You will:
learn how to better communicate before, during and after an emergency situation.
understand the challenges of the Deaf and Hard of Hearing communities during emergency situations.
walk away from the workshop knowing that you helped bridge communication barriers, along with knowing what to expect during times of emergency!
You will experience: