Events Calendar
Primary tabs
For lectures to programs for children, come visit us at one of the library events and programs listed below. For more information, call 615-862-5750 or 1-800-342-3262.

Thursday, July 9, 2015 - 12:00am

to

Saturday, July 11, 2015 - 12:00am

Our understanding of the science behind spoken language development has changed dramatically in the last decade. As a result of universal newborn hearing screening, advancements in hearing technologies and access to inclusive education, children with hearing loss and their families have unprecedented opportunities to develop listening and spoken language skills on par with their peers.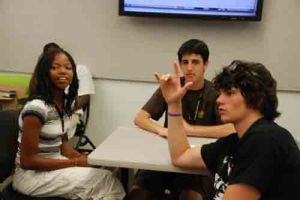 Thursday, July 9, 2015 - 12:00am

to

Friday, July 17, 2015 - 12:00am
An exciting intensive camp in which campers will be exposed to ASL 24/7 while learning from qualified ASL Instructors and practicing with camp counselors and peers who are deaf and hearing alike! This camp is for experienced signers who are at the intermediate level or above, a screening interview will be a condition of acceptance. Three different course levels will be offered, ensuring that each camper receives instruction appropriate to their skill level.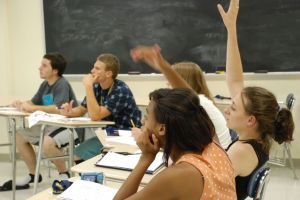 Thursday, July 9, 2015 - 12:00am

to

Friday, July 17, 2015 - 12:00am
Do you want the opportunity to discover your future possibilities while grabbing the opportunity to see Gallaudet and vibrant Washington, D.C.? Come to this exciting new summer program for deaf and hard of hearing students who are currently in the 9th through 11th grades.
Here's what you'll be doing: