Events Calendar
Primary tabs
For lectures to programs for children, come visit us at one of the library events and programs listed below. For more information, call 615-862-5750 or 1-800-342-3262.
Thursday, February 19, 2015 -

2:30pm

to

4:00pm
This will be the first event of "National Engineers Week" for the elementary, high school & college deaf students and adults at Bridges. I will present about the early engineering history, famous deaf engineers in the pre-1900's, good work opportunity for the deaf workers during World War II and today the deaf people can work as the engineers as well. It will include playing the material of engineering test and how to build up the good structure and more.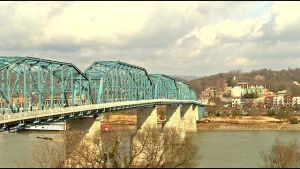 Thursday, February 19, 2015 -

4:30pm

to

7:30pm
This very casual group meets every Thursday at Hamilton Place Mall in the Food Court from 4:30 PM-6:30/7:30 PM. Those that arrive first, secure a large enough area of tables and start waving for the rest of us to find you!
This group is open to all d/Deaf, HOH, Hearing, Students of sign and sign enthusiasts that want to get involved. Most of all this group is open to making friendships and sharing information within the community of current events for the deaf/HOH community.
Thursday, February 19, 2015 - 7:00pm

Music & Lyrics By: Stephen Sondheim
Book By: James Lapine
Directed By: George Quick