Events Calendar
Primary tabs
For lectures to programs for children, come visit us at one of the library events and programs listed below. For more information, call 615-862-5750 or 1-800-342-3262.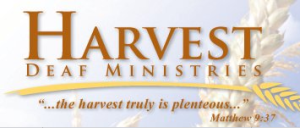 Wednesday, December 3, 2014 - 12:00am

to

Sunday, December 7, 2014 - 12:00am

Christmas Drama at Harvest Deaf Ministries
December 3-7, 2014, 7:00 PM
Join us for our annual Christmas Drama, "The Coin." Follow the story of the characters as they share the significance of a special coin. Each show will be performed in sign language and voice interpreted for the hearing.
Admission is FREE.

Thursday, December 4, 2014 -

1:00pm

to

4:15pm
Register for "We're Talking Deaf Culture", a workshop sponsored by Partnership Services for the Deaf and Hard of Hearing. The workshop will feature an interactive panel of Deaf/HH individuals in the greater Chattanooga area. Darwin Ayscue (facilitator) will ask questions that help participants see a multi-faceted view of deaf culture. Topics covered will include gender, education, race, and work experience.

Reasonable accommodations deadline is November 24th. 
Register by emailing seubank@partnershipfca.com
.3 RID CEUs available to participants.