Events Calendar
Primary tabs
For lectures to programs for children, come visit us at one of the library events and programs listed below. For more information, call 615-862-5750 or 1-800-342-3262.

Sunday, October 19, 2014 - 12:00am

to

Friday, October 24, 2014 - 12:00am
Helen Keller National Center, Senior Adult Services, is pleased to announce the dates for the 2014 Confident Living Programs on
April 6-11, 2014. (Cut-off date to receive completed forms: Monday March 10.)
and
October 19-24, 2014 (Cut-off date to receive completed forms: Monday, Sept. 15.)
These one-week programs are specially designed for Senior Adults (age 55 and better), who are hard of hearing and blind or visually impaired, and do not use sign language as their primary means of communication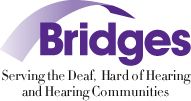 Monday, October 20, 2014 -

6:00pm

to

7:00pm

Come join us on Monday evening at 6:00 for high energy fitness classes. We feature cardio kick boxing, step aerobics, cardio line dancing, and many other classes guaranteed to get your heart pumping. Be sure to check out our website for a list of classes featured each month.