Events Calendar
Primary tabs
For lectures to programs for children, come visit us at one of the library events and programs listed below. For more information, call 615-862-5750 or 1-800-342-3262.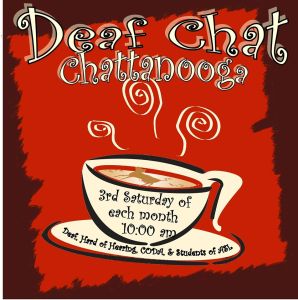 Saturday, October 18, 2014 -

10:00am

to

12:00pm
This group is open to people in the Chattanooga area who are Deaf, hard of hearing, or interested in American Sign Language. We meet every month at Starbucks at 2217 Hamilton Place Blvd near Hamilton Place Mall next to Acropolis.
This group has been meeting for the past 3 years on the 3rd Saturday every month from 10-12. Announcements for community events, activities or other information is usually around 11 AM, if you have something to share please come on out!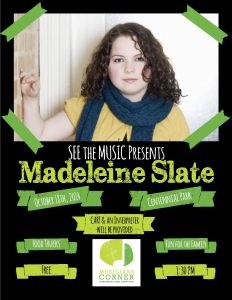 Saturday, October 18, 2014 -

1:30pm

to

2:00pm
A career as a musician seems an uncommon choice for a person who has had a hearing loss since childhood, but Madeleine Slate has become just that. Slate and her family are unsure when in her early childhood she developed a 60% hearing loss and speculate she could have been hard of hearing since birth. Because she excelled at lip reading beginning in her very early childhood, it wasn't until she was 7 that her hearing issues were detected. After numerous surgeries, her hearing eventually improved to a 50% loss in one ear and nearly 15% in the other ear.