Events Calendar
Primary tabs
For lectures to programs for children, come visit us at one of the library events and programs listed below. For more information, call 615-862-5750 or 1-800-342-3262.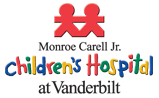 Monday, September 8, 2014 - 12:00am

to

Monday, October 13, 2014 - 12:00am
Tennessee Deaf-Blind Project (TNDB) is a federally funded program that provides families, educators, and other professionals with information and training to help improve outcomes for individuals, from birth through age 21, who have a combined hearing and vision loss.
Tuesday, October 7, 2014 - 12:00am

to

Sunday, October 12, 2014 - 12:00am
The theme of  the Association of Late-Deafened Adults annual international conference (ALDAcon) is "Inspiration on the Waterfront"!
Call for Papers:  Deadline - April 1, 2014