Events Calendar
Primary tabs
For lectures to programs for children, come visit us at one of the library events and programs listed below. For more information, call 615-862-5750 or 1-800-342-3262.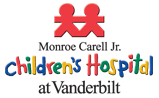 Monday, September 8, 2014 - 12:00am

to

Monday, October 13, 2014 - 12:00am
Tennessee Deaf-Blind Project (TNDB) is a federally funded program that provides families, educators, and other professionals with information and training to help improve outcomes for individuals, from birth through age 21, who have a combined hearing and vision loss.
Sunday, October 5, 2014 - 2:00pm

Adapted from the true story of her life, this inspirational drama chronicles Helen Keller's miraculous journey from her trapped and silent world to one of knowledge and freedom with the help of her beloved and gifted tutor Anne Sullivan.