Events Calendar
Primary tabs
For lectures to programs for children, come visit us at one of the library events and programs listed below. For more information, call 615-862-5750 or 1-800-342-3262.
Monday, August 25, 2014 - 12:00am
The Nashville Sounds will give a percentage of ticket sales to The Sign Club Co.  We will be signing the National Anthem and Bonnie Sloan will throw out the first pitch. Please go on line to SOUNDSGROUPS.COM to buy tickets. Username:  "Sign" and Password: "Club". the tickets will be at Will Call.
Go to the Sign Club Co. Facebook page for further information.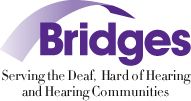 Monday, August 25, 2014 -

6:00pm

to

7:00pm

Come join us on Monday evening at 6:00 for high energy fitness classes. We feature cardio kick boxing, step aerobics, cardio line dancing, and many other classes guaranteed to get your heart pumping. Be sure to check out our website for a list of classes featured each month.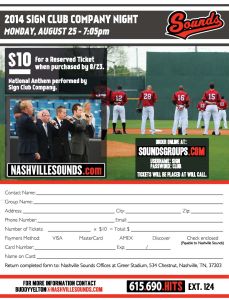 Monday, August 25, 2014 -

7:00pm

to

10:00pm
Come watch the Sounds! The Sign Club Co members will sign the National Anthem.  Nashville Symphony's own Andrea Baker will be singing the National Anthem. Bonnie Sloan (the first Deaf NFL player) will be throwing out the first pitch.
$10 for a reserved ticked when purchased by 8/23/14. 
Order online at SOUNDSGROUPS.COM  USERNAME:SIGN  PASSWORD: CLUB 
or call/e-mail Buddy Yelton at 615-690-HITS ext 124  BUDDYYELTON@NASHVILLESOUNDS.COM
Tickets will be placed at Will Call.