Events Calendar
Primary tabs
For lectures to programs for children, come visit us at one of the library events and programs listed below. For more information, call 615-862-5750 or 1-800-342-3262.
Thursday, July 10, 2014 - 12:00am

to

Saturday, July 12, 2014 - 12:00am
International Symposium on Usher Syndrome: July 10-11, 2014
6th Annual Usher Syndrome Family Conference: July 12, 2014
Saturday, July 12, 2014 -

8:30am

to

12:30pm
Wendell 'Wink' Smith, NIC Master, enjoys researching and creating various workshops that focus on skill building through deliberate practice (RID Views, Winter 2012). Presenting workshops the last five years at national conferences (NAD, Silent Weekend) regional conferences (RID I, II, III, IV), state conferences, and local workshops across the nation has given Wink experiences to enhance applications for interpreters of all levels.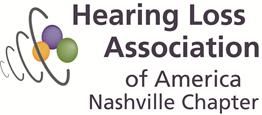 Saturday, July 12, 2014 -

12:00pm

to

4:00pm
We are right in the middle of summer, and what better way to cool off than to have an Ice Cream Social? Join us this Saturday, July 12 at Noon for lunch and ice cream.  The flyer shows what to bring for lunch.  CPR training for those who have registered will begin between 1:15 to 1:30 pm. 
7/12 Meeting Agenda: 
12:00- Lunch (salads, sandwiches, ice cream, and ice cream toppings)
1:15- CPR Workshop (for those who registered)