Events Calendar
Primary tabs
For lectures to programs for children, come visit us at one of the library events and programs listed below. For more information, call 615-862-5750 or 1-800-342-3262.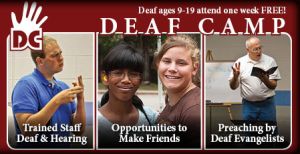 Friday, July 12, 2013 - 12:00am
This is a Christian based camp for kids ages 9-19. Kids can register for a free week of camp.  There are many opportunities for fun on the Bill Rice Ranch. We offer a sports tournament (basketball, volleyball, softball, and flag football) as well as other unique games. Deaf campers may also enjoy a horse ride, putt-putt, swimming, a hike, or simply talking with deaf friends from around the country at Cowboy Town.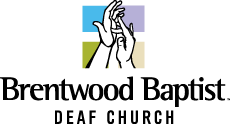 Friday, July 12, 2013 -

9:00am

to

4:45pm
Throughout the 8 weeks of the summer during Monday –Wednesday the focus is on enhancing communication skills such as ASL, problem solving, decision making, team work, cognitive processing and much more If someone enters camp for the first time with little to no language, then by the end of camp they will have learned a lot about how they can communicate through sign language. Our staff is fluent in ASL and have experience with teaching children, whether hearing or Deaf, sign language.
Friday, July 12, 2013 - 2:00pm
An interpreted production of the new marionette show produced by Wishing Chair Productions for the Country Music Hall of Fame and Museum about the history of country music!  The show is FREE!  It will be performed in the Library Auditorium on the 1st floor of the Main Library.