Events Calendar
Primary tabs
For lectures to programs for children, come visit us at one of the library events and programs listed below. For more information, call 615-862-5750 or 1-800-342-3262.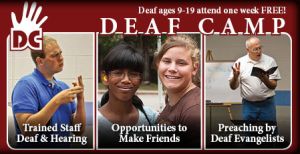 Sunday, June 23, 2013 - 12:00am

to

Friday, June 28, 2013 - 12:00am
This is a Christian based camp for kids ages 9-19. Kids can register for a free week of camp.  There are many opportunities for fun on the Bill Rice Ranch. We offer a sports tournament (basketball, volleyball, softball, and flag football) as well as other unique games. Deaf campers may also enjoy a horse ride, putt-putt, swimming, a hike, or simply talking with deaf friends from around the country at Cowboy Town.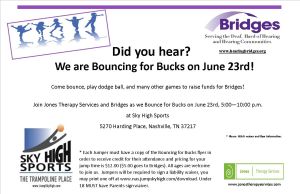 Sunday, June 23, 2013 -

5:00pm

to

10:00pm
Jones Therapy Services would like to invite you and your family to come Bounce for Bucks for Bridges on June 23rd! Jones Therapy Services & Bridges will be Bouncing for Bucks this summer to celebrate the new location of Bridges and to support those hard of hearing and the hearing communities. Bridges was formerly known as the League for the Deaf and Hard of Hearing. Ginger Jones, owner and founder of Jones Therapy Services, is excited to celebrate this time with Bridges which has been serving Nashville's deaf and hard of hearing community for 86 years now!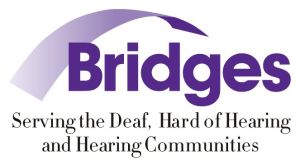 Sunday, June 23, 2013 -

5:00pm

to

10:00pm
Come bounce, play dodge ball, and many other games to raise funds for Bridges!
* Each Jumper must have a copy of the Bouncing for Bucks flyer in order to receive credit for their attendance and pricing for your jump time is $12.00 ($5.00 goes to Bridges). All ages are welcome to join us.  Jumpers will be required to sign a liability waiver, you may print one off at www.nas.jumpskyhigh.com/download. Under 18 MUST have Parents sign waiver.