Events Calendar
Primary tabs
For lectures to programs for children, come visit us at one of the library events and programs listed below. For more information, call 615-862-5750 or 1-800-342-3262.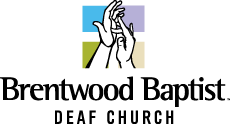 Friday, June 7, 2013 -

9:00am

to

4:45pm
Throughout the 8 weeks of the summer during Monday –Wednesday the focus is on enhancing communication skills such as ASL, problem solving, decision making, team work, cognitive processing and much more If someone enters camp for the first time with little to no language, then by the end of camp they will have learned a lot about how they can communicate through sign language. Our staff is fluent in ASL and have experience with teaching children, whether hearing or Deaf, sign language.
Friday, June 7, 2013 -

12:00pm

to

2:00pm
In the winter months the group will meet at the address provided but during the warmer months they will meet at various parks. Make sure to get added to the email list to know which park the group is meeting at. 
Friday, June 7, 2013 - 6:00pm

to

Saturday, June 8, 2013 - 4:30pm
Our 2013 Tennessee RID State Conference is fast approaching this weekend in Memphis on June 7-8, 2013.  If you have not sent in your registration, come and pay at the door.  We will be at Deaf Connect of the Midsouth at 144 N. Bellevue, Memphis, TN 38104.

Friday night, June 7th
5 - 6 pm- Registration
6 - 9 pm- Workshop by our RID Region 2 Representative, Josh Penise. Josh will present Interpreting for Deaf People with Intellectual Disabilities for 0.3 CEUs

Saturday, June 8th
8- 9 am- Registration