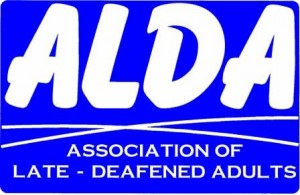 Source:  ALDA Website:  https://alda.org/video-conference-and-speech-to-text-translation-tools-for-the-late-deafened-deaf-hard-of-hearing-and-our-hearing-allies/
Updated 5/28/21
more...
The Association of Late-Deafened Adults, ALDA, Inc. remains thankful to everyone for keeping their distance during the coronavirus pandemic. We all need to remain connected and technology is making this possible with videoconferencing platforms to see and hear people online and speech-to-text apps when lipreading is not possible. With the latest technology, this allows not only hearing people, but the Late-Deafened, Deaf and Hard-of-Hearing People to celebrate everything from birthday parties to marriages, attend webinars, online classes and house of worship services.
Here are some options for your consideration. Please note the list is not all inclusive and your suggestions and feedback are welcome and appreciated.
For complete listing please go to the website listed above.