Events Calendar
Primary tabs
For lectures to programs for children, come visit us at one of the library events and programs listed below. For more information, call 615-862-5750 or 1-800-342-3262.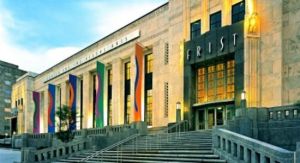 Saturday, December 2, 2017 - 1:30pm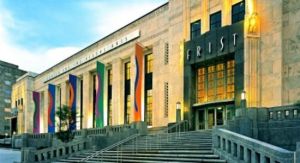 Saturday, December 2, 2017 - 4:30pm
Architecture Tour with ASL Interpretation
4:30 p.m.
Meet in the Frist Center's Grand Lobby
Free!
Coming downtown to the First Saturday Art Crawl? Then start your evening at the Frist.
"When was the Frist Center built? Who was the architect? Can you tell me about the floors in the galleries?" These are just some of the questions answered in the Frist Center's popular architecture tours. Stroll around the Frist Center as you learn more about our landmark building from one of our always-engaging docents.
Saturday, December 2, 2017 - 7:30pm
Ralphie's back! Nashville Repertory Theatre presents the ninth annual A Christmas Story, adapted by Philip Grecian, based on the motion picture by Jean Shepherd, Leigh Brown and Bob Clark. Running Nov 25 – Dec 22, this holiday tradition gives fans what they want – a hilarious, interactive winter treat. With a Red Ryder BB Gun, a ballet tribute to an iconic Leg Lamp, gallons of Ovaltine and a child with a bar of Lifebuoy in his mouth; this show more than delivers on its promise of laughs and heart-warming charm. The Bumpus hounds will be waiting for you.